2020 Gift Guide from Two Euro-American Women
We know, you didn't ask… but! Here's a gift guide from two Euro-Americans.
The holidays can be a wonderful time spent with friends and family... but let's not be fooled - the last month of the year is also one of the most stressful and overwhelming.
What on earth do we gift our friends and family?!
Well, let us give our two cents. Here's what these two Euro-American girls suggest for your…
'EXTRA' BEST FRIEND
Chloe:
Happy hour is always better with your other half (of course talking about your BBF) ! Let's be real, you know she will love that her drinks now have their own look! Give her @
thelittlemarket
Woven glassware and you will enjoy it too! And that is "extra" cool! Not the mention every purchase supports economic empowerment for women in underserved communities! Win-win-win!
Vanessa:
There's a 100% chance that she'll absolutely adore a custom bikini by @
bluehousebikini
! The customer service at Blue House Bikini is absolutely incredible, the team is always ready and happy to meet your needs. Not to mention, the custom bikinis are reversible!! Two gifts in one, that's definitely 'extra'! ;)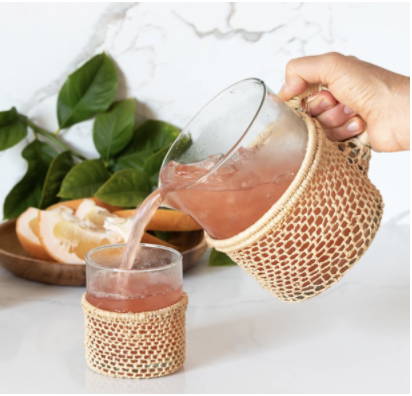 TECH-SAVVY UNCLE
Chloe:
Ok, let's go from Tech-Savvy to protected "nerd" ! Yep! It's almost the new year, so what about a "new you" too? A little more exercise maybe, dear uncle? Entice him into getting back in shape by playing towards his techy-side. Check out this one-of-a-kind helmet by @
momadesignstore
. It's cool, techy and safe! You've got it all here!
Vanessa:
Th
at's an easy one, @
ClutchCharger
. It's the world's thinnest portable charger. I know I dislike it when I see men carrying around their portable bricks to give their phone some more juice. Clutch does a
fantastic
job at packing the right amount of power and providing a sleek and sexy design.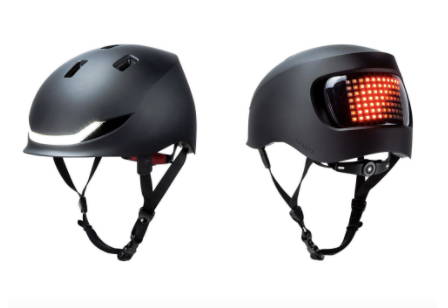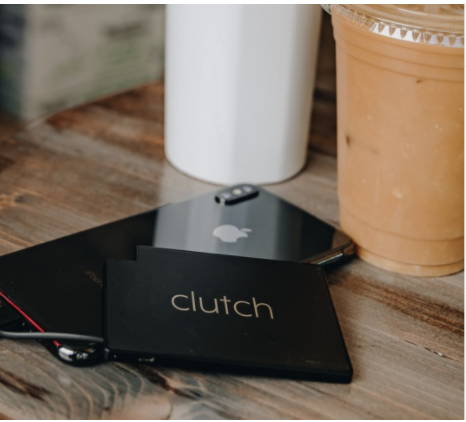 OVERTLY ECO-CONSCIOUS SISTER
Chloe:
S
he will always need a bag! But what about a "green" bag! I ADORE this one by the @
generalstore
! Of course you can use it for groceries, but we all know that she can use it for so much more! The farmers market, beach, park, the opportunities are endless!
Vanessa:
Th
ere's nothing better than a hug from someone you love, and what's the closest thing to a hug this holiday season without actually hugging them?! A sweater, duh! As everyone moves away from fast fashion and towards recyclable fashion, I think a re-worked sweater by the artistic geniuses at @
alwaystrueco
is perfect for your sis (or anyone for that matter). Check them out - but beware, they are incredibly unique!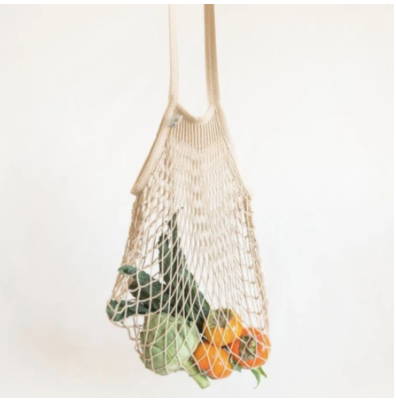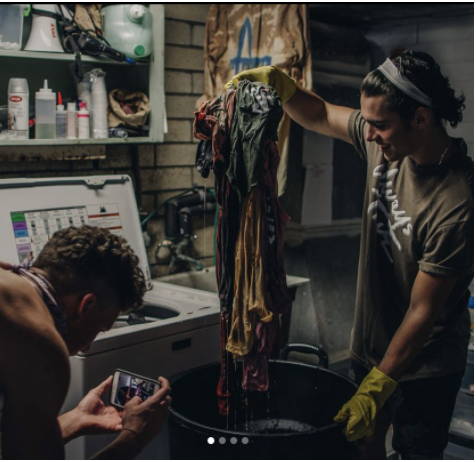 ALREADY-HAS-IT-ALL BROTHER
Chloe:
H
e has it all, but does he know it all? That is a good question! What about a Harry Potter Trivial Pursuit game? A classic with a modern twist AND you can get the whole family involved, too! :) I got mine from @
bedbathandbeyond
!
Vanessa:
Yup, he has it all. But! Does he have a monthly subscription to some of the coolest beers around?! I didn't think so! (If he's not a beer guy, i'm sure there's a wine version… and if alcohol isn't his thing either go for the monthly snack box - you get the point). Sign him up for monthly goodies! You'll for sure win sister- (or brother-) of-the-year because you've at least gifted him 3 months worth of @
BeerBox
!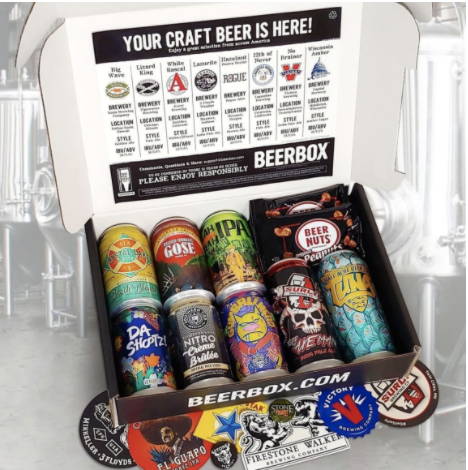 LUXURIOUS MOTHER
Chloe:
S
he gave you everything, and now it's your turn to give back to her. Remind her that you love her everyday and get her this Lovebox Messenger! Send a photo, video or just a message! Luxury is all about proximity during this pandemic! Also found this gem from @
momadesignstore
.  
Vanessa:
Definitely biased here but c'mon. The Rose & Peony Collection from @
mademoiselleprovence
. I know you can't take mom to one of the most luxurious countries in the world (France) this year. But you can bring her a piece of France! And yes, I suggest you splurge - get the full 4-piece collection: the hand lotion, body lotion, body wash, and whipped body balm!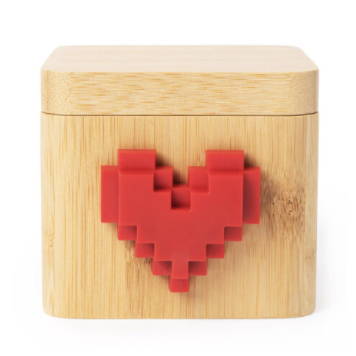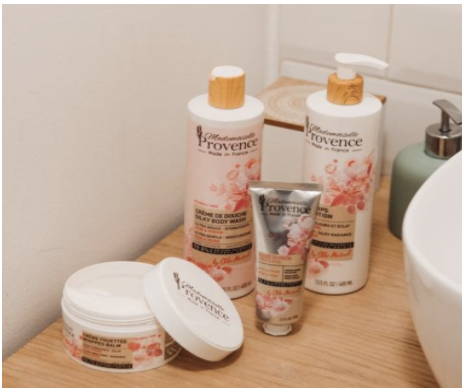 FASHION-FORWARD FATHER
Chloe:
What he needs is to make a statement! Let's unveil the chic in him with this customizable leather phone case by @
maisondesabre
! I love that you can pick the color of the case and the color of the initials! Also, every time he picks up his phone he'll think of you, his favorite ! ;)
Vanessa:
Or at least he tries to be! I think that a man should always have a nice traveling backpack. It definitely sets them apart from the general backpacks and the briefcases. If you can splurge I'd say go for Tumi, Monos, or Away. However, when you're on a budget… A great alternative is @
Everlane
. Their bags scream minimalism and will work with almost anything in Dad's closet. He (and your wallet) will love it :)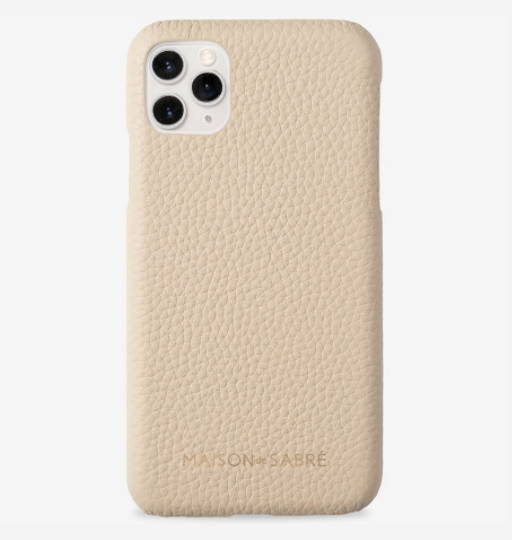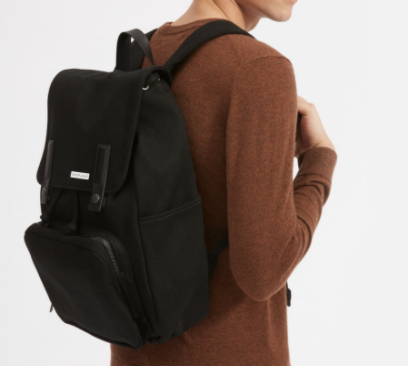 I-TOTALLY-FORGOT-IT'S-DECEMBER SIGNIFICANT OTHER
Chloe:
OK that happens to the best of all! Quick and easy go to -> the @
mademoiselleprovence Almond & Orange Blossom hand cream
! It's a perfect travel size (<100ml), affordable ($9.99), and natural ! Bam, and just like that you scored 11/10! Easy Peasy! The women will love it and the men won't believe he lived this long without it (and you can splurge and get the body lotion or wash too)!
Vanessa:
Okay, he (or she) forgot to buy you a gift. Well, I say you buy something that benefits the two of you! @
TheAdventureChallenge
date book sounds like the best of both worlds. They don't feel too terrible about forgetting and you get to bank on their gift. Now they HAVE to hang out with you and try out all of the dates proposed in the book! ;)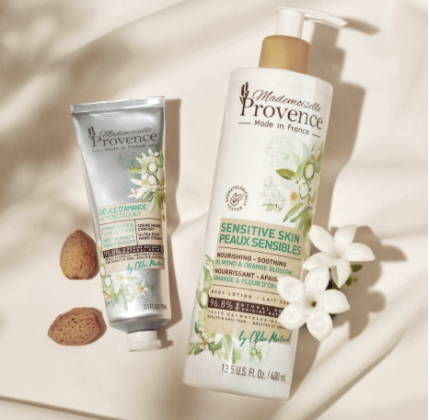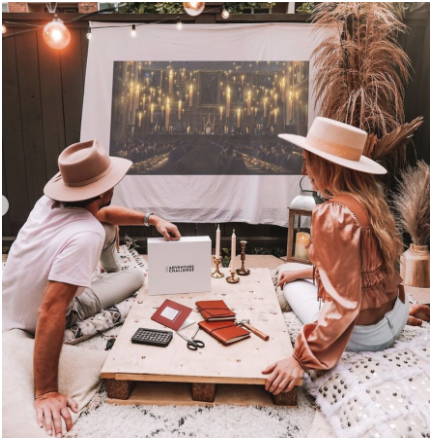 Hope this helped.
Les Femmes de Mademoiselle Provence
#giftguide #holidays #holidaygiftguide #techsavvygift #extragift #ecogift #ecoconsciousgift #alreadyhasitallgift #luxurygift #fashionforwardgift #itotallyforgotitsdecembergift #momgift #dadgift #brothergift #sistergift #unclegift #fianceegift #fiancegift #bluehousebikini #mademoiselleprovence #clutchcharger #alwaystrue #everlane #theadventurebook #beerbox #momaartdesignstore #momagifts #momastore #designgifts #thelittlemarket #thelittlemarketgift #wovenbasketglassware #wovenbasket #wovenbasketgift #generalstore #generalstoregift #bedbathandbeyond #bb&b #wovenbag #recyclablegift #harrypottertrivialpursuit
---